Description
Curved design

Ultra HD

Peak Illuminator Pro

Precision Black Pro
Experience immersive viewing
Samsung's curved Ultra HD TV delivers superb viewing. The gentle arc of the UHD screen is designed to help provide an incredibly immersive experience, so you can enjoy amazing Ultra HD pictures.
screen image simulated
Beautiful Ultra HD
With four times the pixels of Full HD TV, Samsung UHD TV has the potential to deliver incredible detail, superb contrast and vibrant, intense colour.
screen image simulated
The power of light
By boosting output from selected LED lights, Peak Illuminator Pro delivers amazing brightness to light scenes, which can appear with superb colour and detail.
screen image simulated
Simple, seamless interaction
Browse great content options from the Smart Hub while watching the action on the main screen. Choose between apps, live TV, recently accessed or recommended content, and select with a single click on your remote.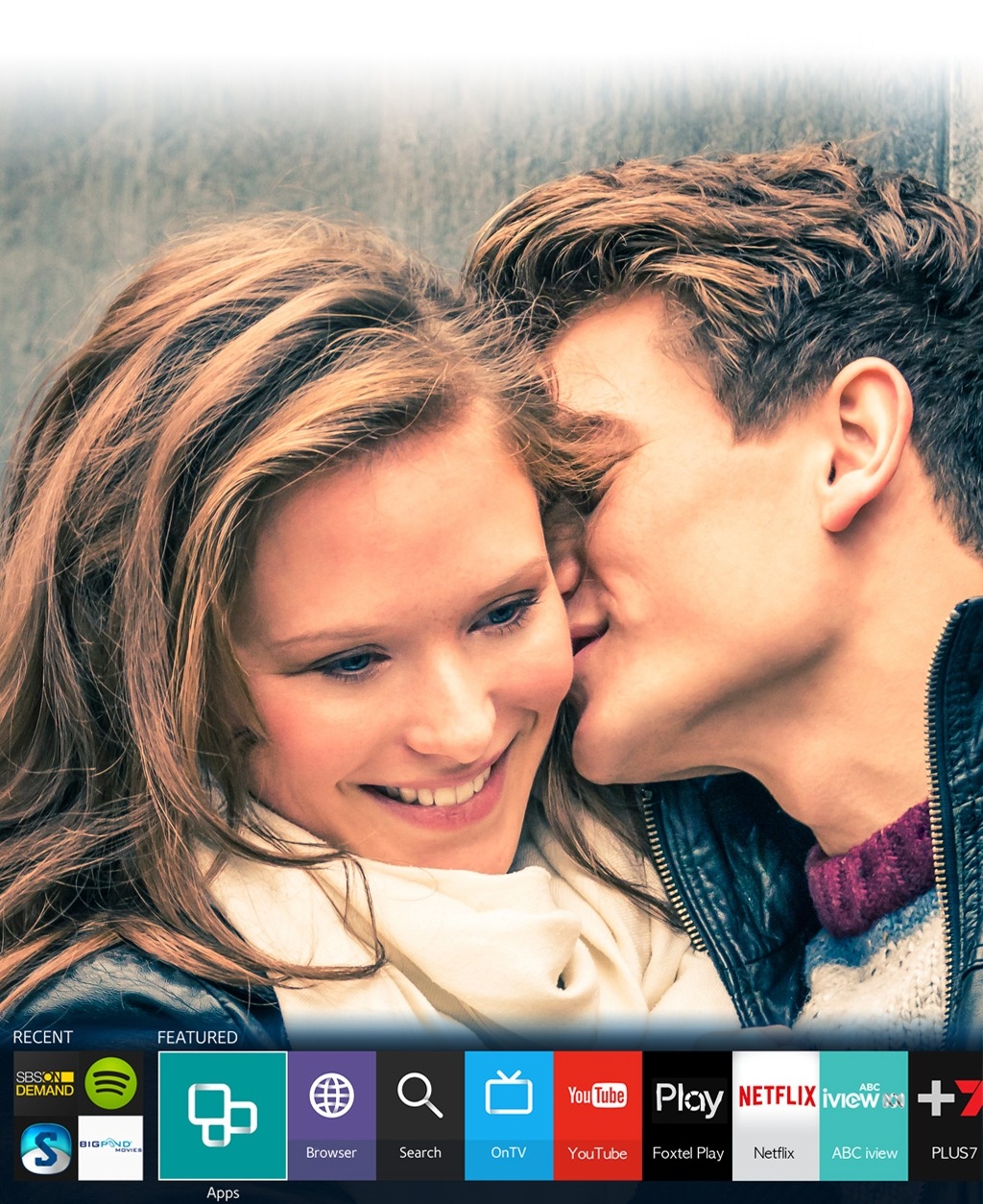 See detail in dark scenes
Experience deep, nuanced black levels from Precision Black Pro, and detail in dark scenes.
screen image simulated
Sports Mode – Rugby and Soccer
Automatically save important moments of the big match to a connected hard drive, or watch a recorded match and a live game on the TV screen at the same time.
screen image simulated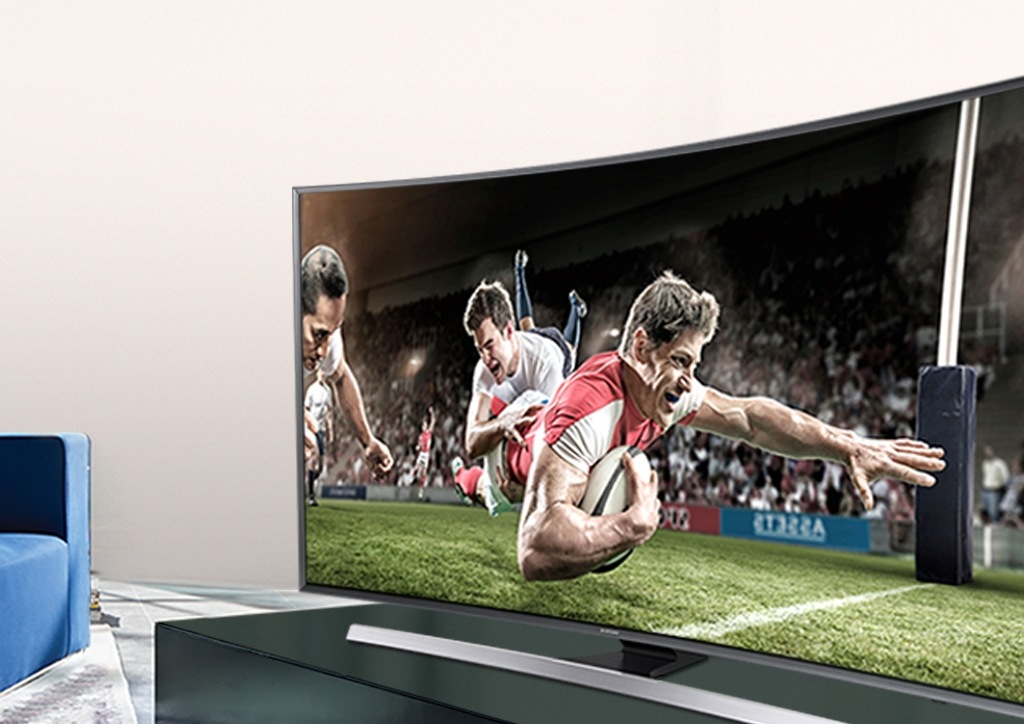 3D with impact
Enjoy exciting, lifelike natural images from 3D content, or use clever 3D Converter technology to watch regular 2D images with enhanced depth and dimension.
One Connect Lite
Neatly connect multiple compatible video sources, and expand the capabilities of your existing Samsung Ultra HD LED* TV with a simple add-on kit.
Discover the home of Samsung
Read all the latest on Samsung entertainment, and get fast facts for TV and audio products!
screen image simulated.
Complete your home entertainment
To get the most out of your new big screen curved 4K UHD, we recommend the Series 7 Home Theatre
screen image simulated