Description
Quantum Dot Display

HDR 1000

Curved Design

Smart TV
Quantum Dot colour
Unlock up to one billion colour combinations and enjoy incredible brightness from Quantum Dot colour. With 64 times more colours than Samsung UHD TV models, and 2.8 times more brightness, images can be reproduced with stunning realism.
HDR 1000
Discover the intense brightness of new High Dynamic Range movie content with HDR 1000 on Samsung SUHD TV, and enjoy the extremes of light and dark in an image, without compromising on detail in either its shadows or highlights.
Ultra Black
Designed specially for bright viewing conditions, the Ultra Black filter in Samsung SUHD TV absorbs light at the screen so that you see beautiful images, with reduced glare and reflections.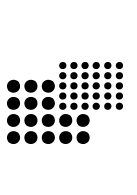 Supreme UHD Dimming
With deep, rich blacks and bright, crisp whites from Supreme UHD Dimming, Samsung SUHD TV can display images with superb contrast and clarity.
Curved design
Immersive viewing experience
Designed to provide more immersive panoramic entertainment and comfortable viewing, the Curved Screen provides a larger field of view with less distortion. And with a 33% smaller reflection zone, images can appear clear and sharp, even in bright rooms.
Beauty all round
Boundless at the edges
The SUHD TV is the result of an ongoing journey toward design perfection. Each hardware element was revisited to create a TV that can play a significant design role in your living space, whether powered on or off.